Public Safety UAS Workshop
Public Safety UAS Workshop
Join fellow public safety professionals and the Kansas State University UAS experts for a day of UAS education, networking, and hands on exploration. This workshop, hosted at Crisis City Training Center, will provide learning opportunities for law enforcement, fire, and emergency management agencies currently utilizing UAS technology or looking to start UAS operations.
Roundtable panel presentations and a networking lunch will provide you the latest updates on UAS regulations, guidance on mission planning, and a glimpse into how fellow public safety agencies are using UAS. Following lunch, view the latest aircraft technology with UAS manufacturers and technology vendors. Show us your UAS flight techniques in a friendly skills competition. View the full program schedule for more details.
What to Expect
Partners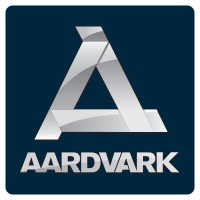 Presenters
Deputy Jason Grubbs


Deputy Jason Grubbs is a senior deputy and the Unmanned Aircraft Systems Team Leader for the Story County Sheriff's Office. During 15 years of service he has positively impacted his fellow deputies as a Police Training Officer, Child Abuse Mandatory Reporter Trainer, Standard Field Sobriety Test Instructor and as a member of the Crisis Intervention Team.

Sergeant Matthew Halton


Sergeant Matthew Halton has been with the Salina Police Department since 1999. He is currently assigned as a Patrol Supervisor in the Patrol Division. He also serves as the supervisor for the Salina Police Department UAS program.

Michelle Barkley

Michelle Barkley is currently the Director for Saline County Emergency Management. She has held this position for the past 2 years. Michelle currently is the KEMA Vice President for the Kansas North Central Region and serves as the liaison for the North Central Healthcare Coalition and the North Central Emergency Managers.

Michelle has a Bachelor's Degree in Emergency Management and Criminal Justice from Kansas Wesleyan University and Masters in Emergency Management from Adelphi University. During her time at Kansas Wesleyan, Michelle participated in the Cross-Over program which offered Emergency Management-Unmanned Aircraft Systems Minors between Kansas State University and Kansas Wesleyan University.

Chris Fink

Chris Fink is the Founder and Chief Executive Officer of Unmanned Vehicle Technologies (UVT), a leading provider of complete sUAS solutions to public safety, energy, utility, oil and gas, education, and many other industries since 2014. As a former public servant in emergency communications and the fire service, and with over a decade of experience in enterprise information technology management and services, Chris leverages his IT background, operations experience, and passion for public safety and technology to assist agencies and corporations around the world in effectively integrating sUAS into their operations.

Deputy Mikel Bohringer

Deputy Mikel Bohringer began his law enforcement career in 2013 with the South Hutchinson Police Department. He and his K9, K9 Tanto, are currently certified by the Kansas Police Dog Association. Deputy Bohringer holds several different duties within the Reno County Sheriff's Office that include Drug Recognition Expert (2018), Field Training Officer (2019), and Lead Remote Pilot in Command (2019) for the Reno County Sheriff's Office drone program. The Reno County Sheriff's Office Drone Team has flown well over 100 missions with several successful apprehensions of suspects who committed very severe person crimes.
Questions?
If you have any questions regarding the event or your registration, please contact Professional Education and Outreach. Contact us!
Contact Us
Professional Education and Outreach
785-826-2633
Office Hours
Mon-Fri: 8 a.m. - 5 p.m. CST