K-State Salina Careers
It is the mission of K-State University Aerospace and Technology to ensure all students are career-ready and prepared to successfully navigate their professional lives. We do this by integrating career development into the academic curriculum and by providing a wide range of quality and inclusive career services that promote growth and professional development. Our approach is informed by current best practices and valued employer partnerships.
Students
Get prepared for your career with a full range of services that will help you successfully transition into the working world.
Resources for students
Employers
We are shaping and contributing talented individuals who possess the knowledge and skills to influence the industry as a whole.
We are striving to be the national leader in advanced aviation and aeronautical training, education and engineering technology.
We recognize that this can only be achieved through close partnership with industry professionals and meaningful connections with our alumni. If you are interested in helping us realize this goal, we want to connect with you!
Handshake
Students and alumni - join Handshake to apply for part- or full-time jobs, connect with employers, search for jobs and internships, review career fair/event information and manage on-campus interviewing.
Employers - use Handshake to identify qualified candidates for open positions, post job and internship listings, register for career fairs, manage on-campus recruiting, advertise your events, and message students and alumni who meet your qualifications.

Campus Partners
At K-State Salina we believe one of the most effective ways to facilitate the career development of our students is to partner with our academic faculty and staff to seamlessly integrate professional education and training into the curriculum. We also offer a comprehensive range of co-curricular career services for students to access outside of the classroom, and depend on the support and collaboration of our faculty and staff to connect students to the career assistance they need.
Contact us today to see how career development can be integrated into your classroom!
Staff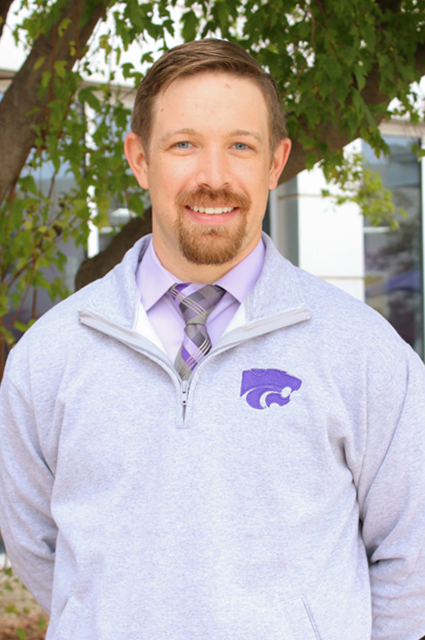 Josh Doak
Career Services and Personal Development
jjdoak@k-state.edu
Lindsey Dreiling
Executive Director of Aviation Strategy
lindseydreiling@k-state.edu
Contact Us
Josh Doak
Career Services and Personal Development
Office Hours
Mon-Fri: 8 a.m. - 5 p.m. CST