K-State Salina Housing and Dining
Discover your home at K-State Salina!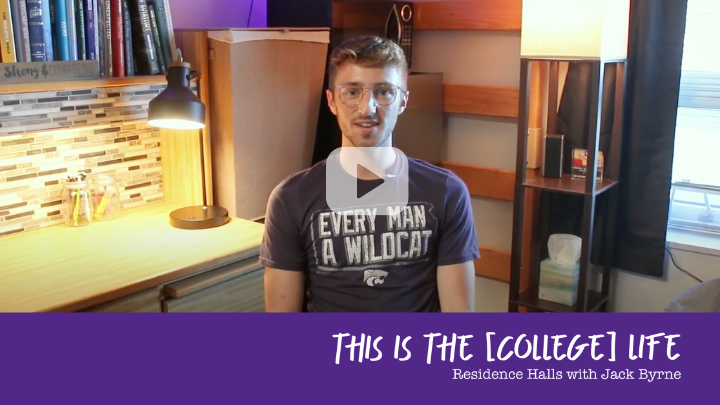 Living on campus has a safe and positive impact on your higher education experience. Studies show that students who live on campus have a higher GPA and are more likely to graduate. Community living combines learning with residential experiences and allows students to live away from home without worrying about monthly bills, what to make for dinner, or finding a safe, reliable space.
K-State Salina offers three residence halls for students. Harbin and Schilling halls are directly on the K-State Salina Campus and provide students an 8 minute walk - or less - to anywhere on campus!
Apply for housing
Ready to apply for housing? It's easy and fast!
Amenities & what to bring
See what your room will look like and get a list of what to bring!
Centennial Dining at K-State Salina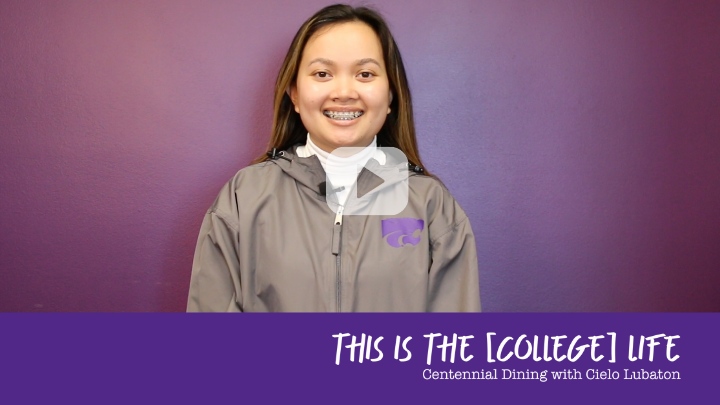 K-State Salina offers campus dining options for both on-campus and off-campus students, faculty, staff and visitors.
Access Centennial Dining at Sodexo My Way to see what's open now, how to order ahead and more!
On-campus students have the option of purchasing a weekly 14- or 19-meal plan, while off-campus students may choose from a 5-, 14- or 19-meal plan. Meal plans run from Saturday-Friday. Unused weekly meals do not carry over from week to week. All students will be required to have a K-State ID or the equivalent issued by the K-State Salina ID Center to be swiped at every meal.
Sign up for an off-campus student meal plan! For billing questions, please contact Madeline Powell at 785-819-0044 or madeline14@k-state.edu .
If you have dietary needs, or if there are questions or concerns regarding food service, please contact us.
Security
Trained staff members monitor safety and security of the residence halls. Resident Assistants and Campus Security Officers make security rounds every evening to ensure the residence halls are secure. There is also a trained professional on-call 24 hours a day, should any emergency arise. The residence halls both have a card access system that enables residents to enter the buildings 24 hours a day. If your ID is lost or stolen please report this to Campus Security as soon as possible. Each hall has a telephone outside the building for your convenience to contact campus security or the RA on duty should you be locked out of your hall or room.
Campus Security
24/7 number: 785-822-7424
Residence Life Staff
8am - 6pm: 785-826-2957
After Hours and Weekends: 785-819-7248
Rate Plans
Rate plans are determined based on the number of meals a resident chooses. A meal plan is required for each student living in the residence halls. Prices are subject to change pending Board of Regents approval.
View Rate Plans
/admissions/tuition-scholarships-financial-aid/tuition-fees/index.html#housing-rates
Y
purple
medium-basic
View Rate Plans
Misuse fees are assessed according to the schedule of charges provided by the Office of Student Life.
Once a contract is submitted, cancelation fees will occur based on the guidelines set forth in the housing contract.
Room and board for each semester will be charged to the student's KSIS account at the beginning of each semester.
Contact Us
Residence Life Staff
785-819-0044
Residence Assistant on Duty - After Hours Contact
785-819-7248
Office Hours
Mon-Fri: 8 a.m. - 5 p.m. CST