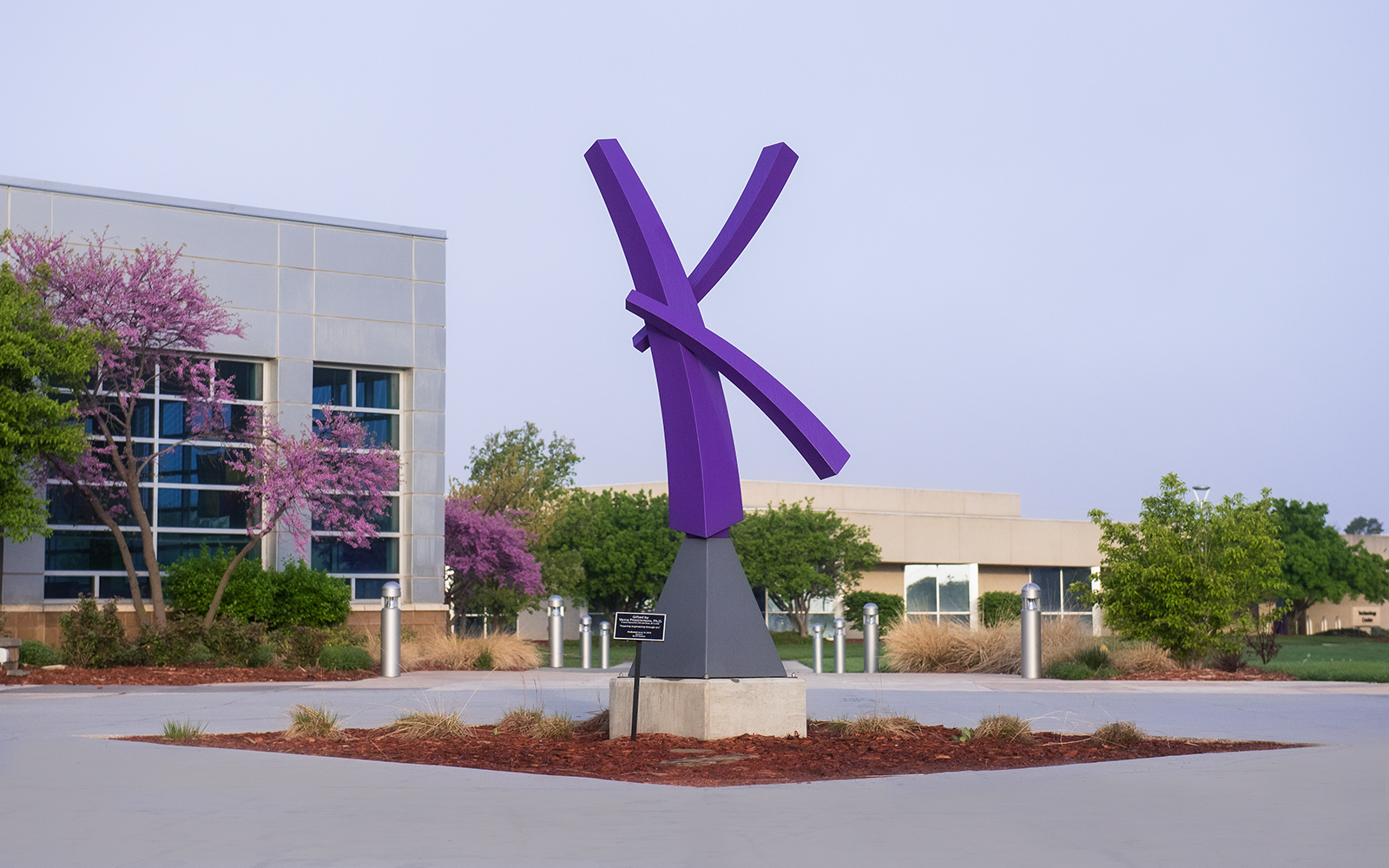 About the K-State Aerospace and Technology Campus
At the K-State Aerospace and Technology Campus, we are centered around the student experience emphasizing innovative learning, real-world experiences and industry connections. Our student to faculty ratio is 14:1 – meaning our faculty are focused on each individual student. We are a tight-knit family with a small college feel and the resources of a Big 12 university.
What is our philosophy?
A K-State Aerospace and Technology education provides:

Innovative Learning
Learning by doing, through hands-on projects, lab time and in-the-field training.

Real-world Experience
Exploring innovations in your field through research, practicum and internship opportunities.

Industry Connections
Building relationships with industry members and gaining insight into your future career.

Student-focused
Faculty are focused on your personalized experience, working alongside you in the lab and classroom.
Stats and Strengths
The proof is in the numbers. With growing enrollment, degrees that propel you immediately into a successful career and a stellar placement rating, K-State Salina is where you want to be.
It's safe to say that these accomplishments are just the tip of the purple iceberg, and we have no intention of slowing down.
Student-focused learning
Our average class size is 14 students, meaning our faculty can focus on each individual student.
No. 2 UAS college
Named the No. 2 Unmanned Aerial Systems College in the United States. Drone Training HQ, 2016
$80,000
Offers the largest renewable scholarship in the state, the Vanier Family Presidential Scholarship.
66% labs
66% of total learning space on campus is hands-on labs.
98% placement
98% of recent graduates surveyed are employed or continuing their education.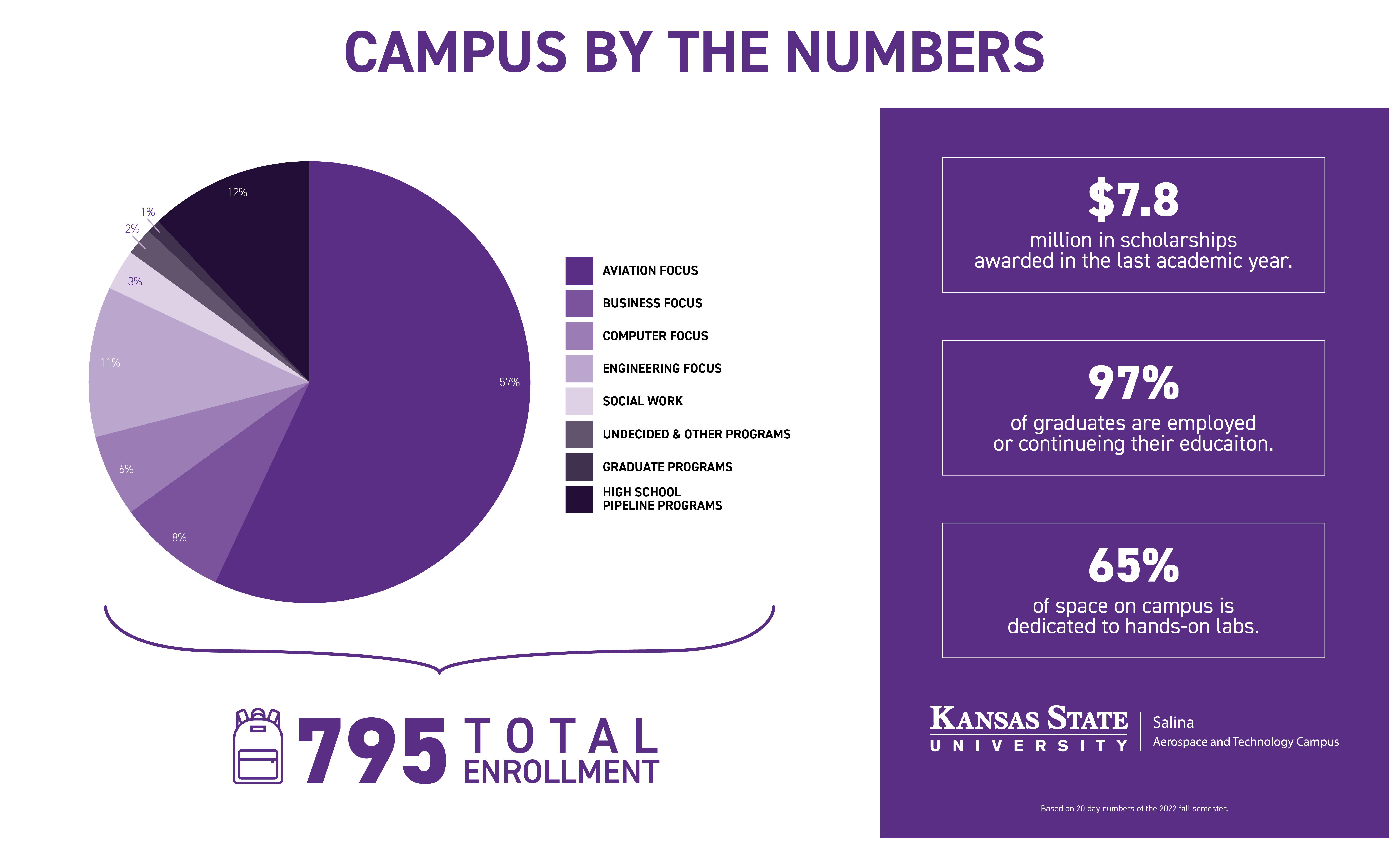 Accreditation
We take our reputation seriously. Accreditation validates the quality of an institution as a whole, offering evaluated measurements of everything from academic offerings, governance, administration, mission, finances and resources. Kansas State University has been continuously accredited by the Higher Learning Commission (HLC) since 1916.
Additional Degree Option Accreditation
ABET
The bachelor's degree option in mechanical engineering technology option is accredited by the Engineering Technology Accreditation Commission of ABET.
Professional Pilot Accreditation
The bachelor's degree option in professional pilot is AABI accredited.
Interested in more information?